A collaborative engineering tool. Create, manage and share your digital assets!
Abyssal Designer is an engineering tool specifically developed for the design and engineering phases of a capital project lifecycle.
Abyssal Designer provides project managers and engineers an enhanced 3D digital view, with accurate GIS positioning and contextualized data of the entire subsea environment.
It provides tools for the user to easily make changes in the 3D field layout design, to perform feasibility studies and risk assessments, and to create and improve operational procedures. All within a digital platform that allows teams to work from any location in a truly collaborative way.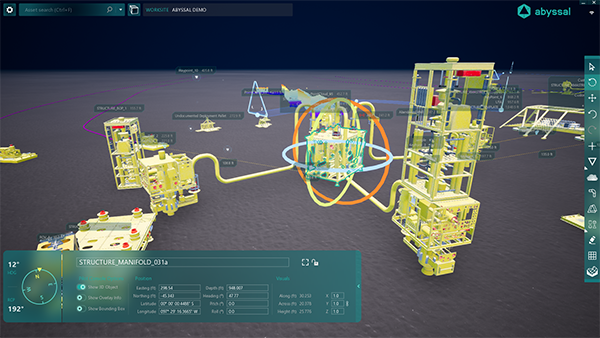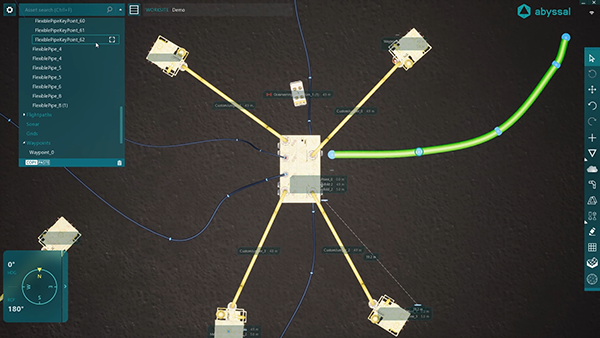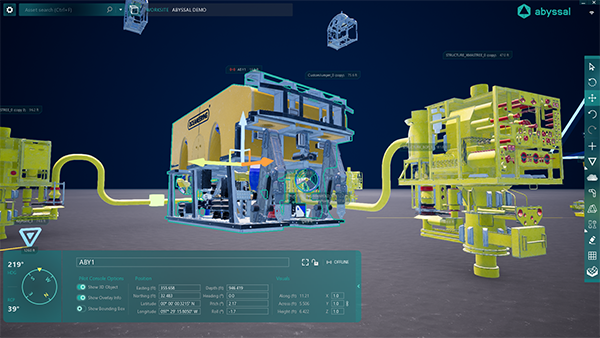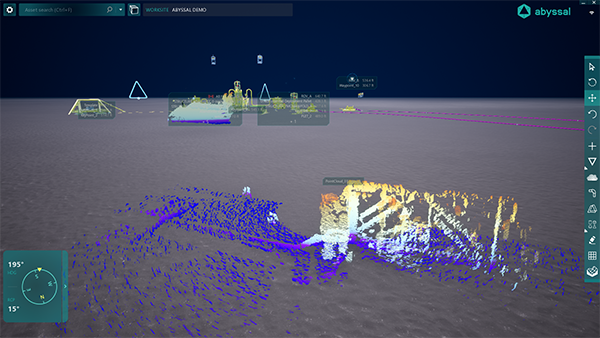 Key Benefits

Visualization and Situational Awareness
Contextualized integration of GIS in 3D visualization and multiple camera views to run through the entire 3D virtual scenario.

Geotag Annotations
The team may determine an x/y/z point, anywhere in the subsea environment, and add notes to it.

Early ROV Accessibility Studies
Add a standard ROV to the 3D environment and perform quick basic checks.

Field Measurements
The ability to take precise measurements from the field model and add information to structures.

Risk Visualization
Improved risk perception, and the ability to annotate color coded risks within the field.

Geographical Risks Identification
It allows to instantly determine if a structure location is on or near an unsuitable topography and adjust accordingly.

Collaboration and Communication
With all the information gathered in one place will improve team communication and will also promote remote digital collaboration.
The Abyssal Designer will allow users to have a better situational awareness of the area of the subsea field/component they are reviewing as well as a better understanding of the component´s interfaces. This will allow for an early identification of mismatches, errors or gaps in the integrated design.
The Abyssal Designer provides users with two main features:
3D Viewer: allows engineers and surveyors to have an enhanced view of the subsea field and environment with contextualized data and allows digital collaboration.
Field Editor: allows engineers and surveyors to add GIS-based contextualized data, such as routes, procedures, HAZID zones, identify risk areas, adjust pipelines, take precise measurements, etc.