Abyssal Offshore is an advanced 3D Visualization and Operation Management System to support Pilots and Supervisors to perform tasks in complex and low visibility subsea environments, increasing safety and efficiency in ROV operations.
Abyssal Offshore provides pilots and supervisors a real time 3D overview of the entire operation´s environment, increasing their overall spatial awareness.
Resorting to augmented reality technology, Abyssal Offshore superimposes on the screen relevant and accurate information, such as waypoints, checkpoints and flight paths in order to support the pilot to reach his target safely and efficiently.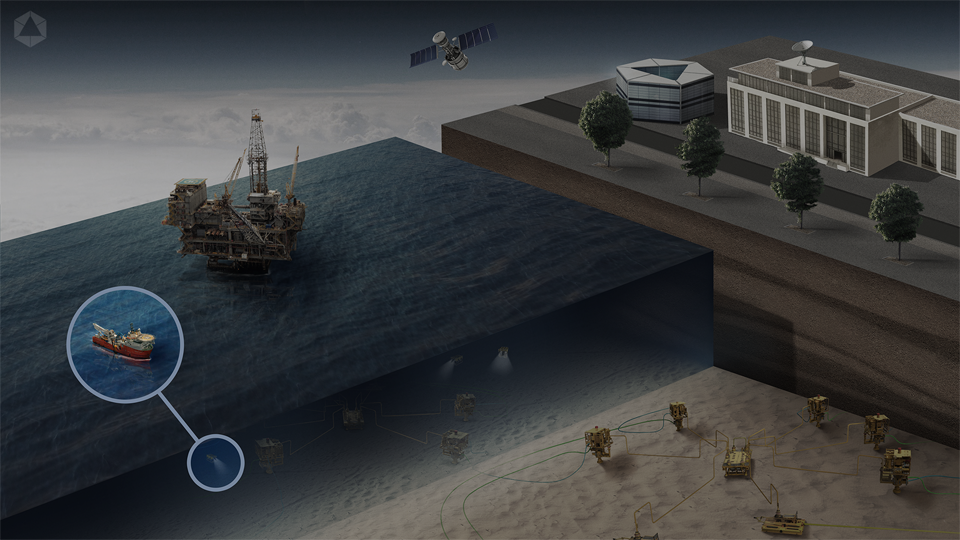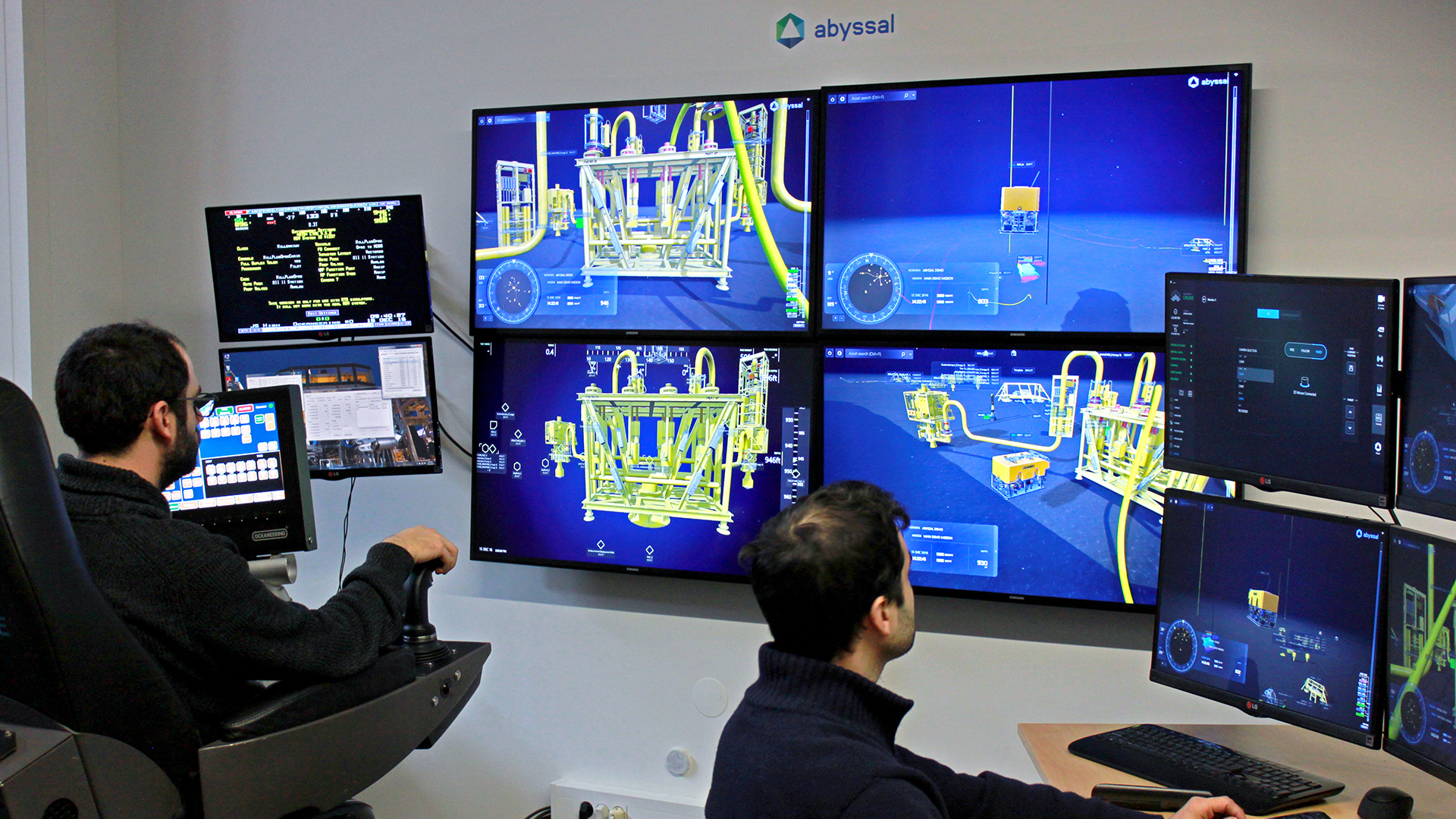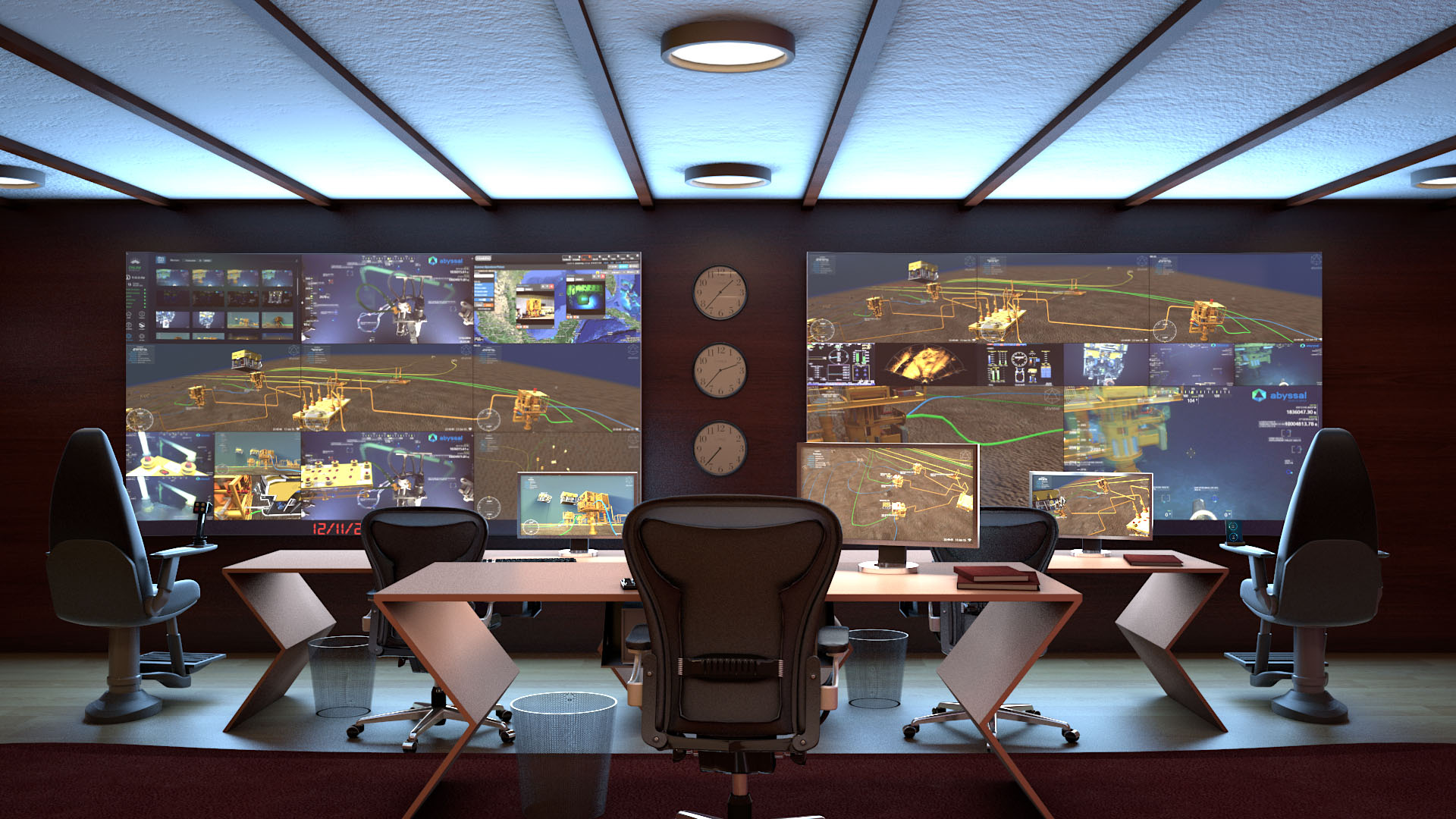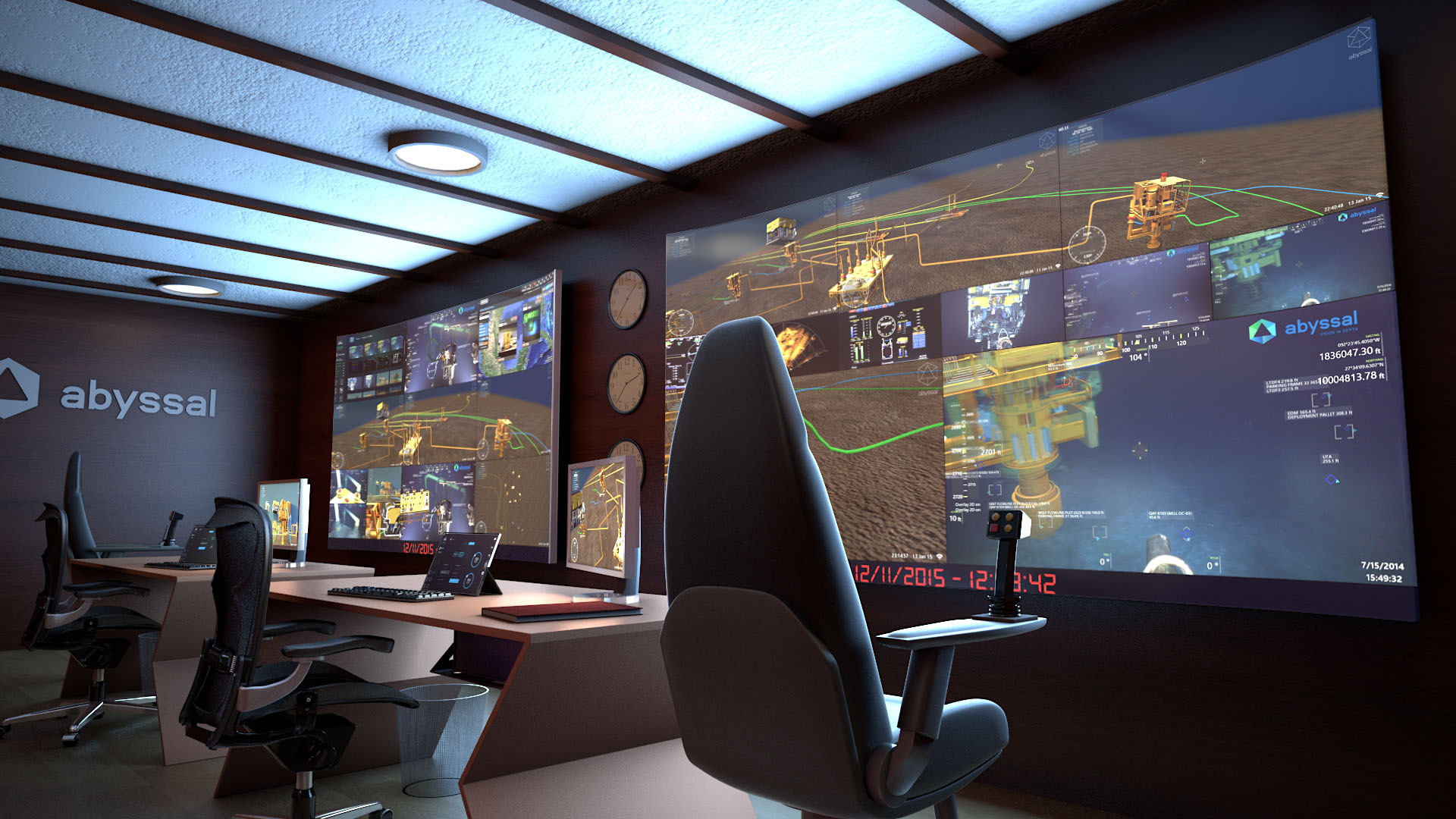 Augmented Reality
The first and most advanced Augmented Reality system for ROVs. Pilot safely and efficiently with the help of waypoints, checkpoints and flight paths. Similar to a jet fighter's HUD, have multiple targets overlayed on the screen indicating its precise position.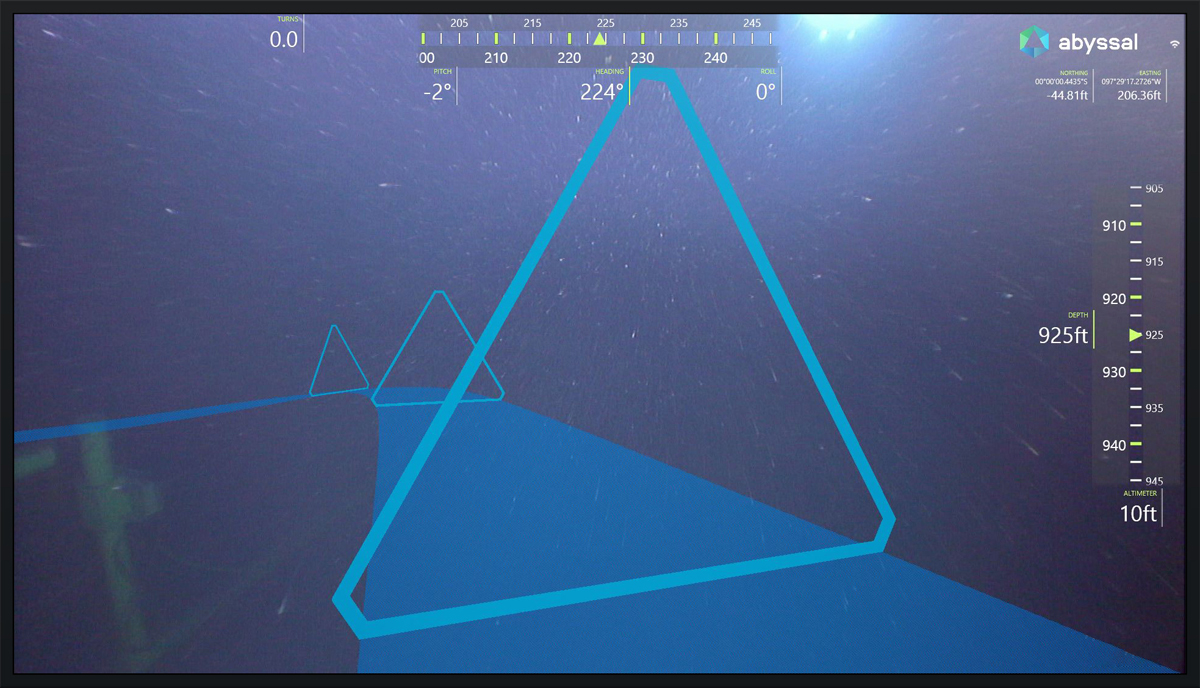 Flight Paths
Abyssal Offshore allows you to create flight paths, extremely useful in high currents and low visibility conditions to indicate hazard free corridors increasing efficiency and safety.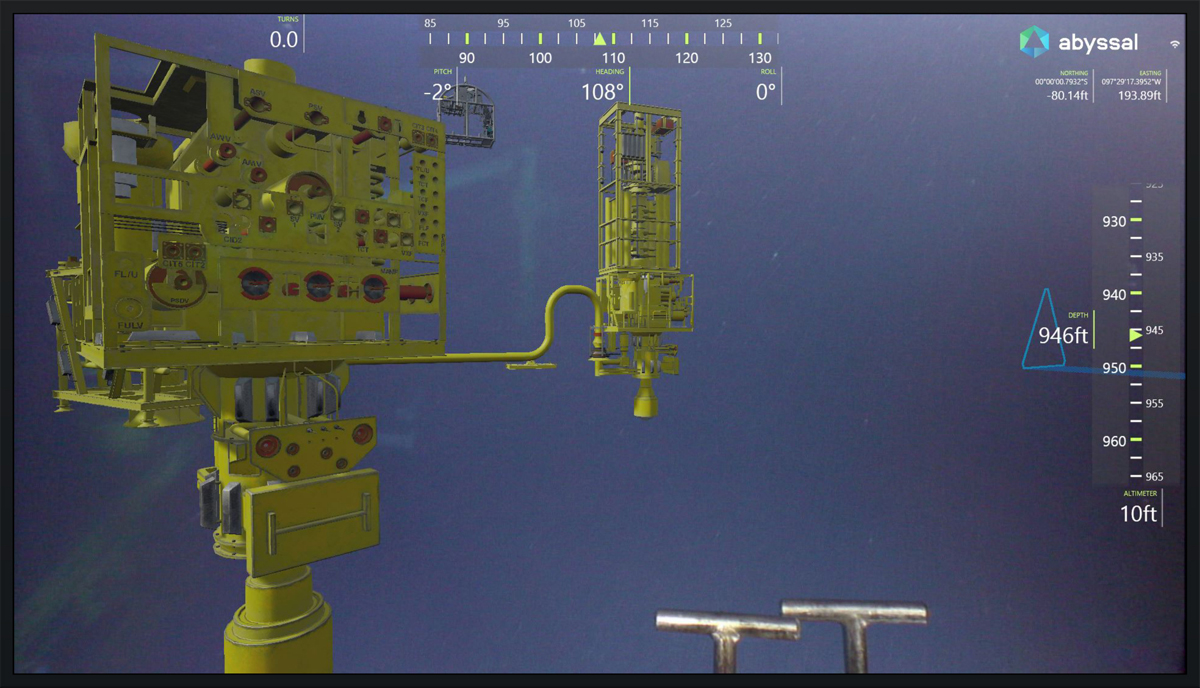 3D Overlay
Superimpose 3D objects on top of the video in order to provide a complete spatial awareness of the operations environment, even in harshest conditions, reducing operational downtime.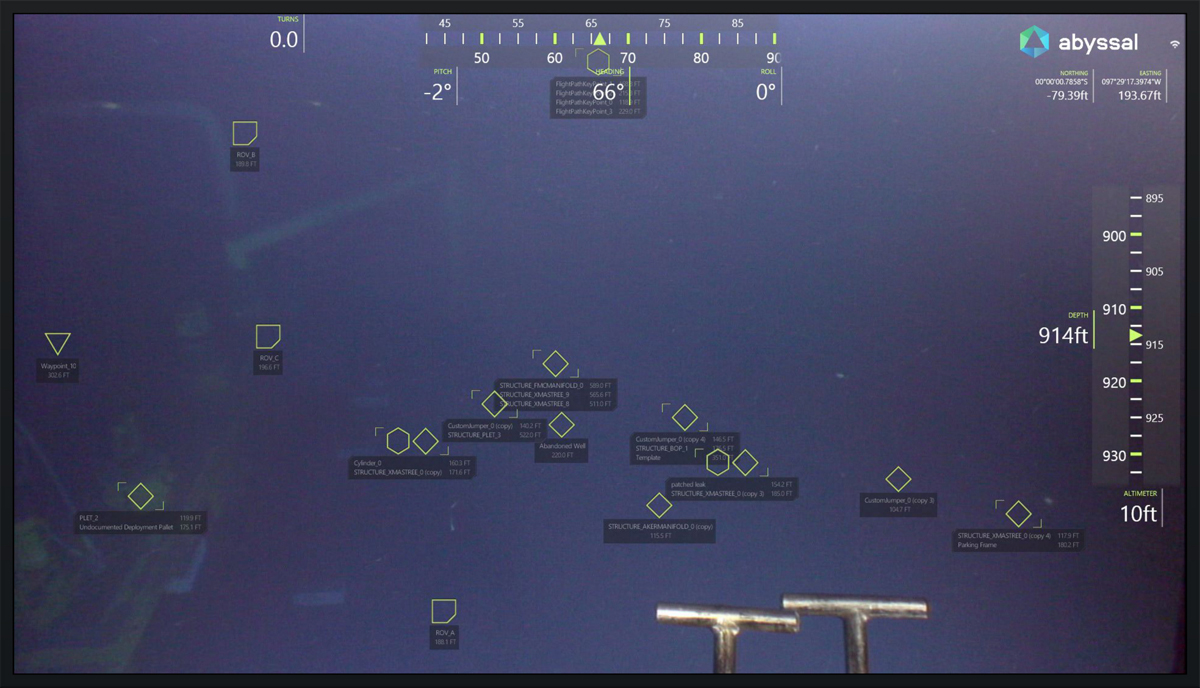 Object Target Recognition
Similar to a jet fighter's HUD, select and identify targets to efficiently follow the correct path to the next asset on the mission's procedure list.
3D Viewer
Abyssal OS is a complete solution that seamlessly integrates a geographical information system with a powerful 3D Engine, allowing users to create virtual scenarios driven by real world information.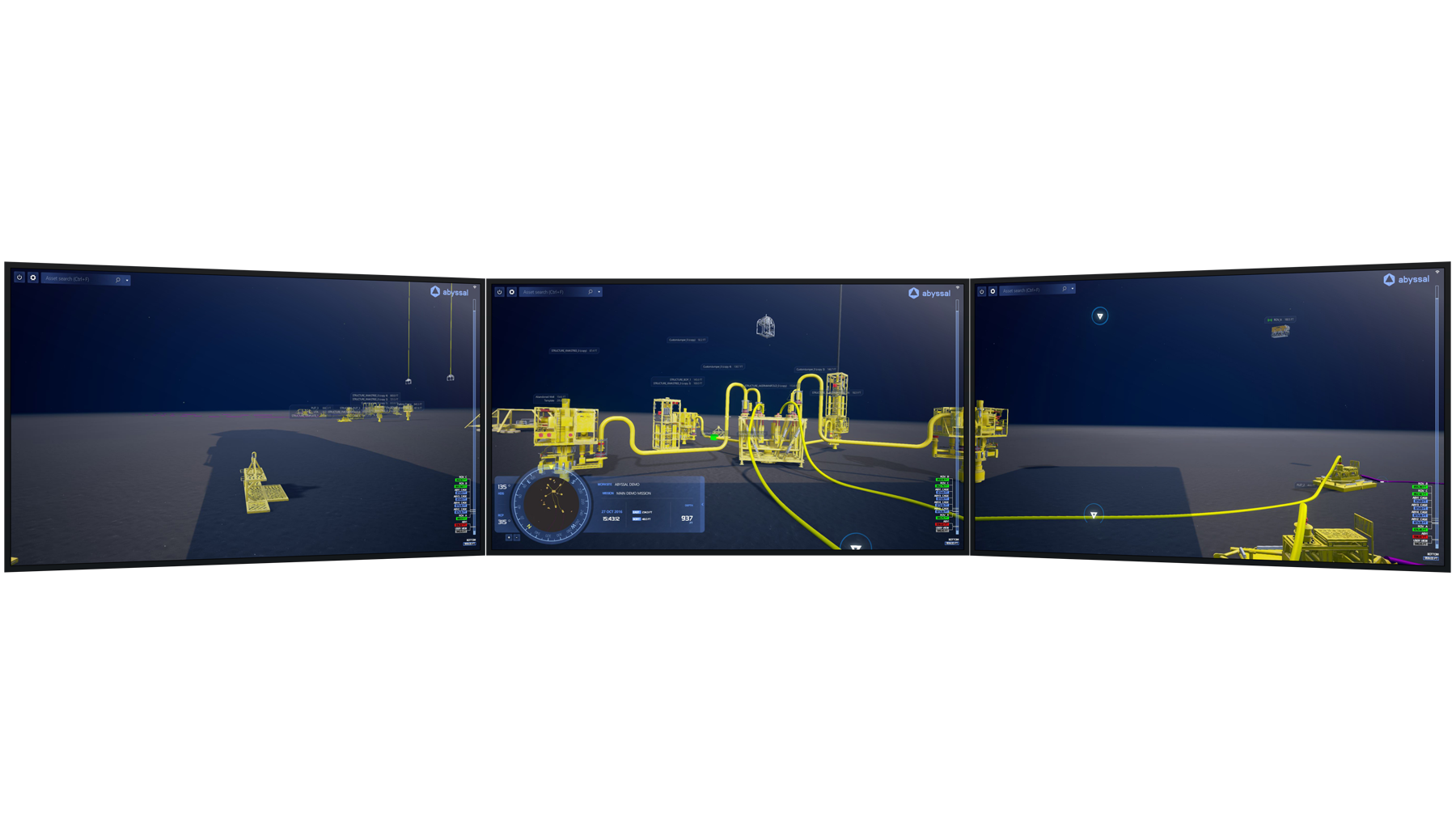 270º Field of View
Current cameras only offer as much as a 90º FOV. With Abyssal's advanced technology, pilots are able to navigate with a real time extended FOV of at least 270º, increasing safety and efficiency of ROV operations.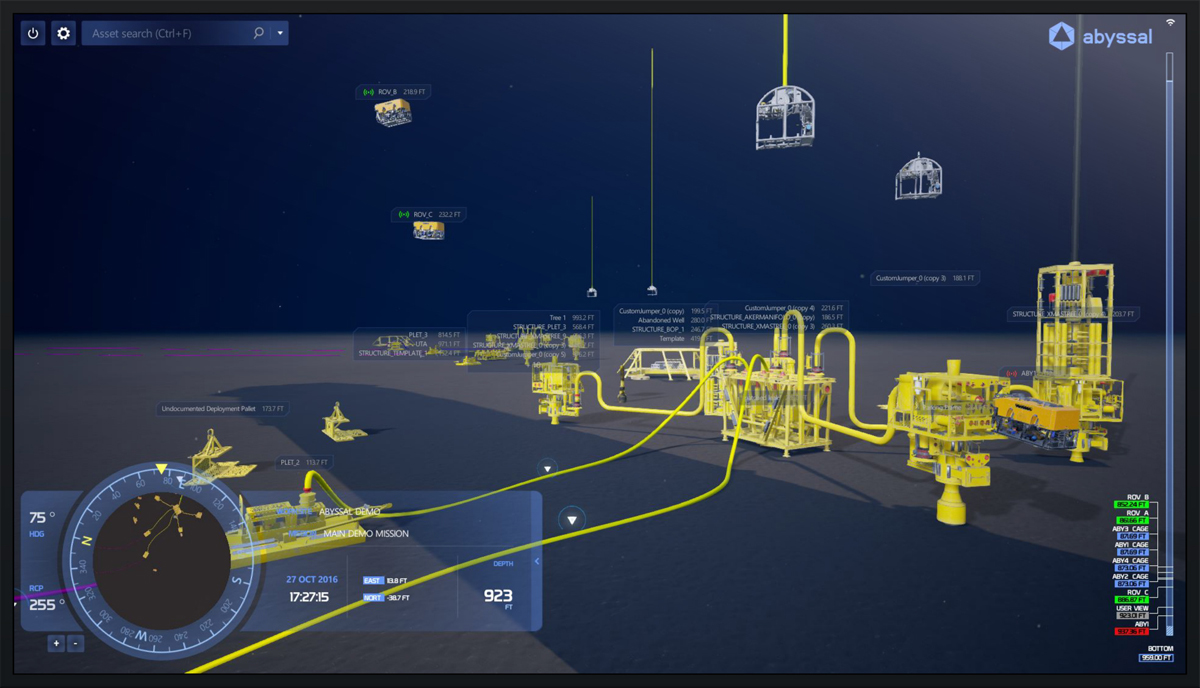 SIMOPS - Multiple Tracking of Assets
Abyssal Platform enables you to track multiple live assets at an updated rate of up to 30ms. It can process large quantities of data such as telemetry, positioning and video of all the deployed assets, including ROVs, AUVs, TMSs, Vessels, and all of the subsea structures.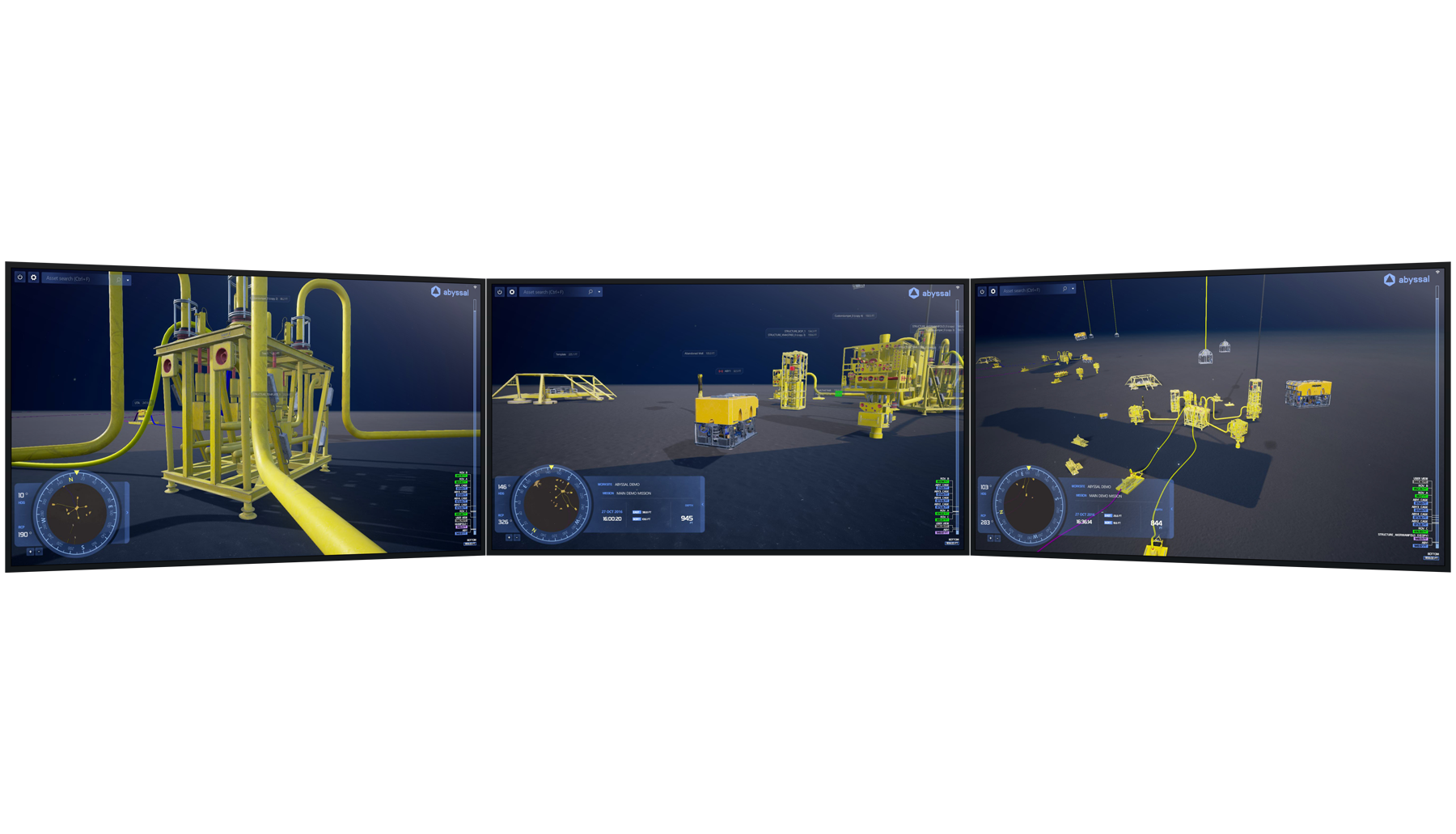 Multiple Camera Views
The flexibility of the Abyssal Platform provides you full live visualization control of your subsea operations with three types of camera views: A fixed camera, a follow camera and a free camera (birds-eye view).
Supervisor Station
The perfect tool for supervisors organize worksites, keep track of every mission, and manage its data in real time. Monitor multiple assets with live positioning data, including multi-ROV operations. With a user friendly and intuitive design you can navigate with extreme ease and precision.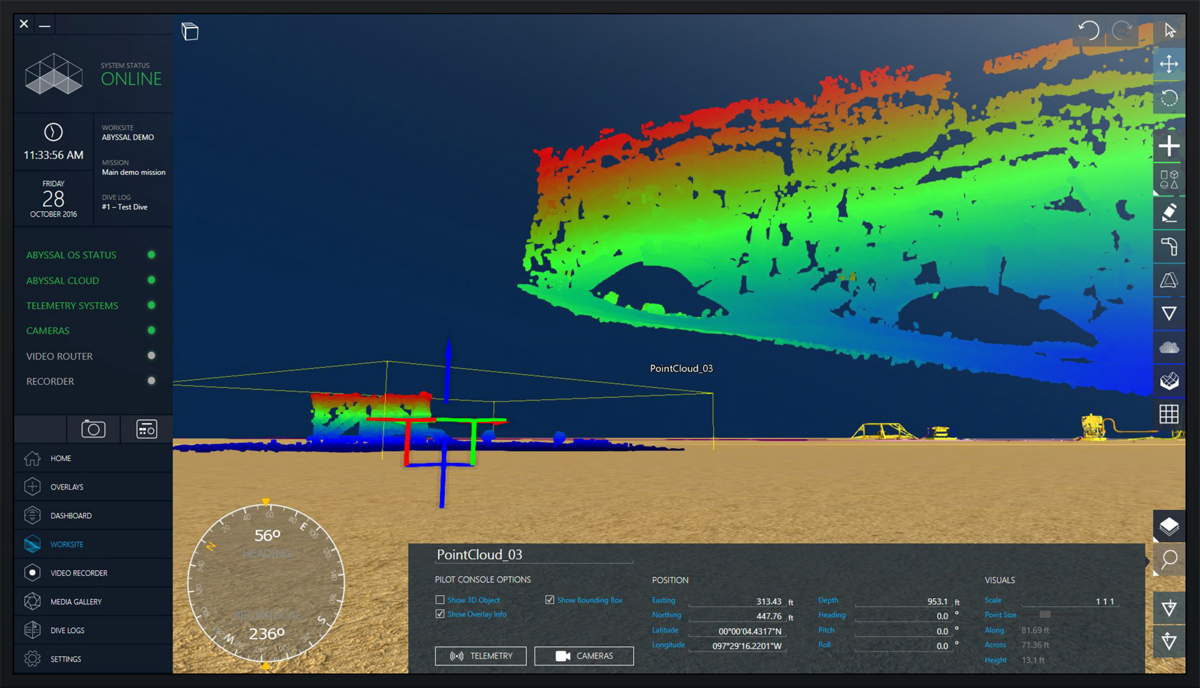 Geographical Information System
A remarkable Geographic Information System presents information accurately to the millimeter range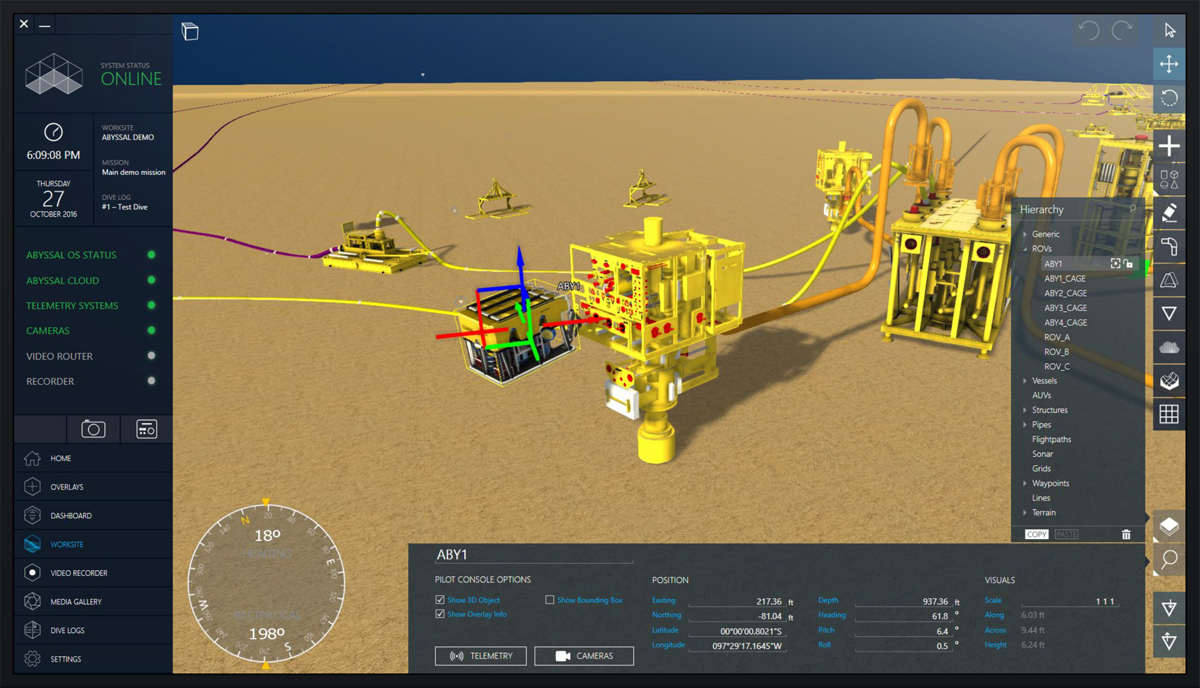 Supervisor Live Field Editing
Change, add and remove assets in the worksite, updating all of the connected stations in real-time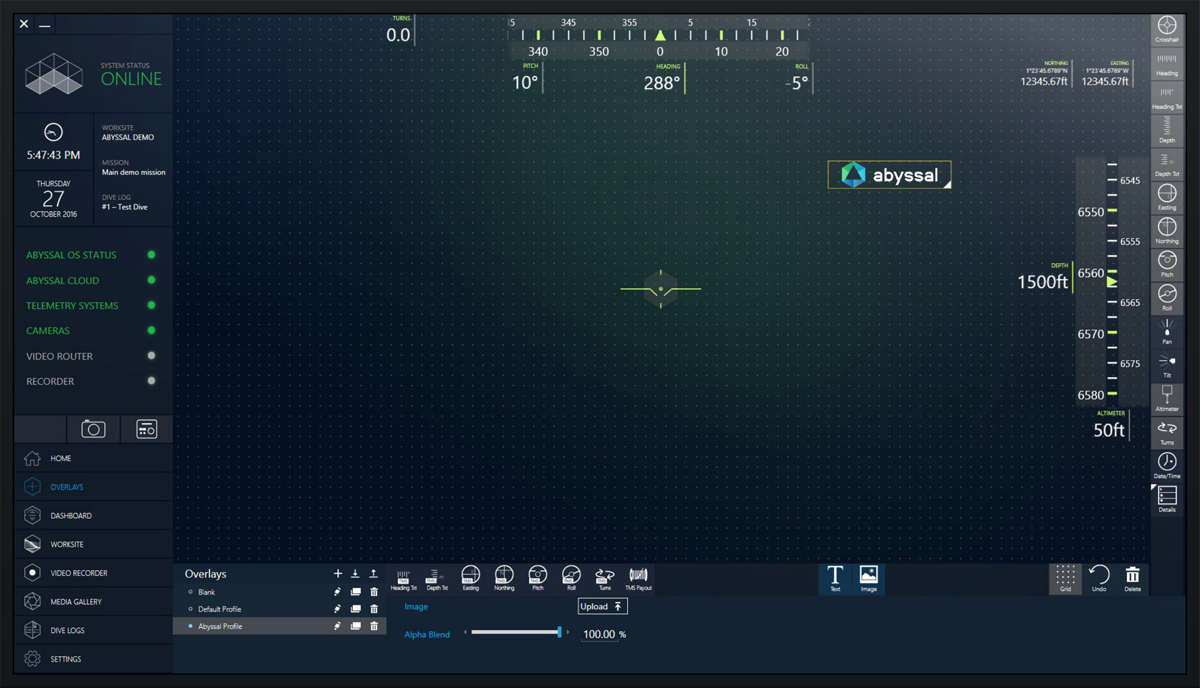 Overlay Management
Manage overlay profiles, adding all relevant information instantly reflecting changes to the pilot's screen