Vision in Depth
Abyssal develops integrated Subsea Navigation Solutions
for Remotely Operated Vehicles (ROVs).
See the Demo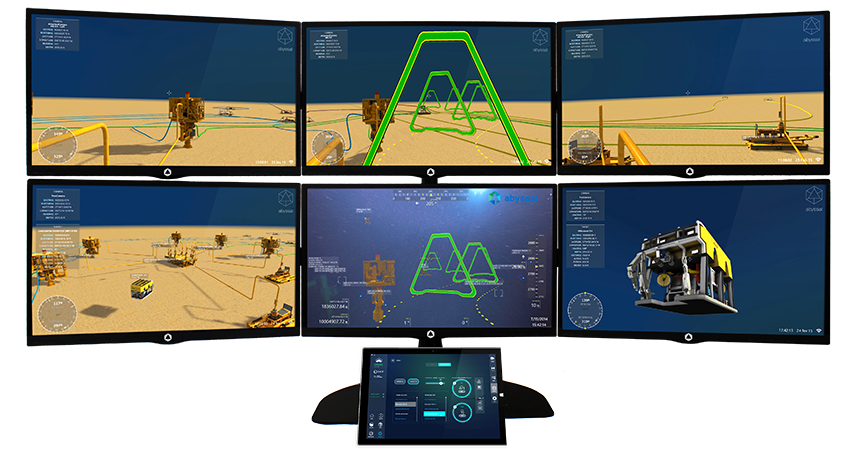 Abyssal Operating System for ROVs
With the world's most advanced 3D technology, augmented reality and precise navigation.
Abyssal OS
Offshore
A stunning new way to explore!
Offshore
Command Center
Monitor your missions in real-time, anywhere, anytime!
Command Center