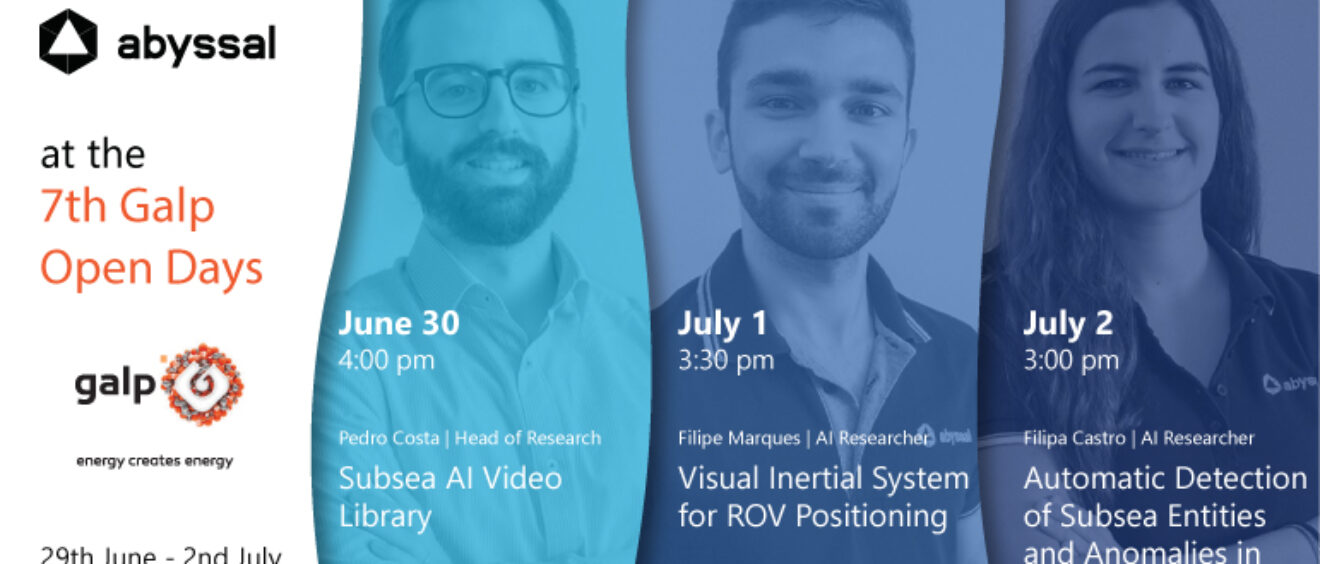 Abyssal at the 7th Galp Open Days
Abyssal will participate in the 7th Galp Open Days that will be focusing on 'A new perspective on Energy'.
Join us virtually while we share how our technological achievements are contributing to our "Vision In Depth" for the future of sustainable energy production:
Subsea AI Video Library, Pedro Costa June 30 @ 4p.m.
Visual Inertial System for ROV Positioning, Filipe Marques, July 1 @ 3:30 p.m.
Automatic Detection of Subsea Entities and Anomalies in Inspection Videos, Filipa Castro, July 2 @ 3:00 p.m.