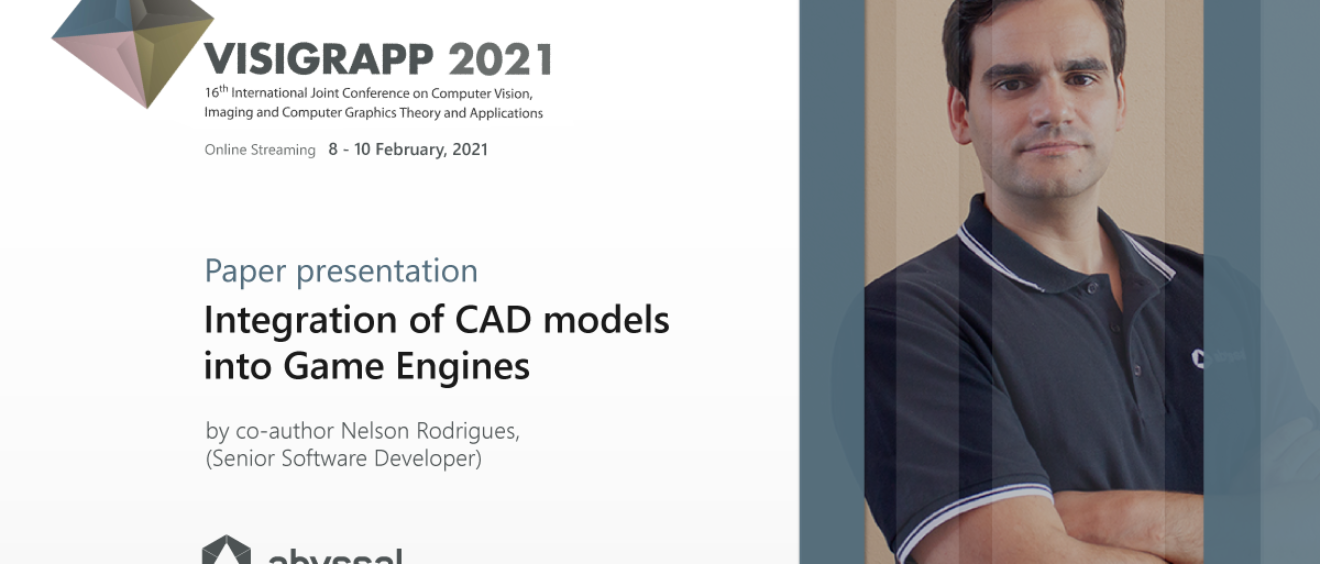 Abyssal at VISIGRAPP 2021
Today, Nelson Rodrigues presents at VISIGRAPP 2021 the paper "Integration of CAD models into Game Engines", which is also nominated for the GRAPP 2021 Best Poster Award.
This work is a combination of efforts by Bruno Santos (FEUP), Nelson Rodrigues (Senior Software Developer, Abyssal), Pedro Costa (Head of Research, Abyssal), and António Coelho (FEUP/INESC TEC) and focuses on converting CAD models to 3D Mesh.
The main objective of this paper is to provide a way to control how the mesh is created and to provide control of the outcome of the process interactively.