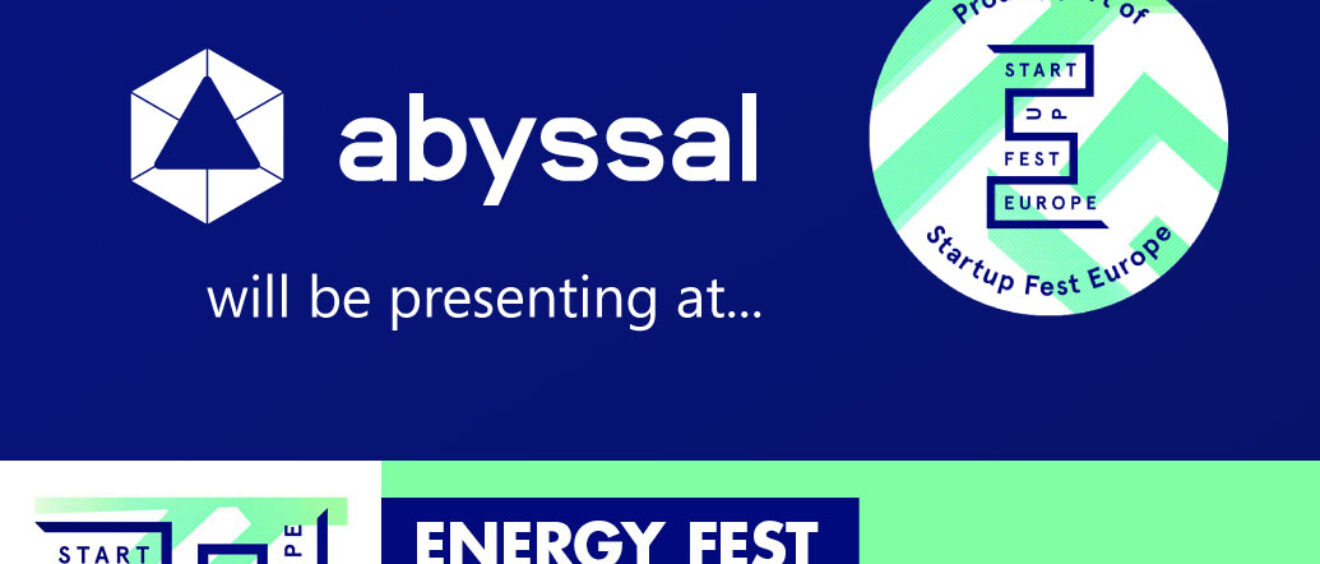 Abyssal SA selected as top 5 startup to present at the Energy Fest

Abyssal SA selected as top 5 startup to present at the O&G Pitch Competition at the Energy Fest – part of the Startup Fest Europe 2016
May 20th, 2016 – Porto, Portugal – Abyssal SA has been selected by Shell (AMS: RDS), DSM (AMS: DSM), Eneco, Rockstart, Sungevity and Salesforce (NYSE: CRM) as one of the 5 finalists of the O&G Pitch Competition at the Energy Fest, event promoted by the Startup Fest Europe with the patronage of Prince Constantijn of The Netherlands.
Abyssal SA will be presenting the Abyssal OS Offshore and Command Center and explain how these products can promote an effective increase in the safety and efficiency of ROV Operations.
The pitch competition will take place on the 26th of May 2016 at Shell Technology Centre in Amsterdam (STCA).
About Abyssal
Abyssal S.A develops integrated Subsea Operating Solutions for Remotely Operated Vehicles (ROVs) in the Oil & Gas, Marine Renewables and Underwater Mining industries.
The company´s ecosystem of products is comprised of a complete Life-of-field management suite from planning, live operations to data analysis and reporting.
The Abyssal OS Offshore is an advanced real-time 3D visualization and operation management system to support pilots and supervisors to perform tasks in complex subsea environments, increasing safety and efficiency in ROV operations.
Abyssal OS Command Center is an Onshore Visualization and Operation Management System designed to monitor and track in 3D, operations and assets worldwide.
For further information, please contact Manuel Parente, Chief Technology Officer, Abyssal SA, +351 220 120 768, [email protected].
About the Startup Fest Europe
Startup Fest Europe is a European festival of events that help startups grow faster by bringing together founders, investors, business leaders and developers around specific themes (or verticals). The event will take place from 24 – 28 May 2016 all around The Netherlands. Startup Fest Europe Site
About the Energy Fest
Energy Fest is an exciting day of energy technology innovation featuring breakthrough solutions and disruptive technologies in the startup ecosystem. Energy Fest will experiment taking collaboration and creativity to a new level to tackle the energy challenges and tap opportunities. The event offers accelerated match-making among VC investors, corporate innovation programs and startups to stimulate collaboration as well as 'bigger picture' insights from government and thought leaders. Energy Fest Program
PR 201605001
View/Download PDF File