Abyssal's Augmented Reality technology contributes to improve execution and increase safety in Oceaneering operations.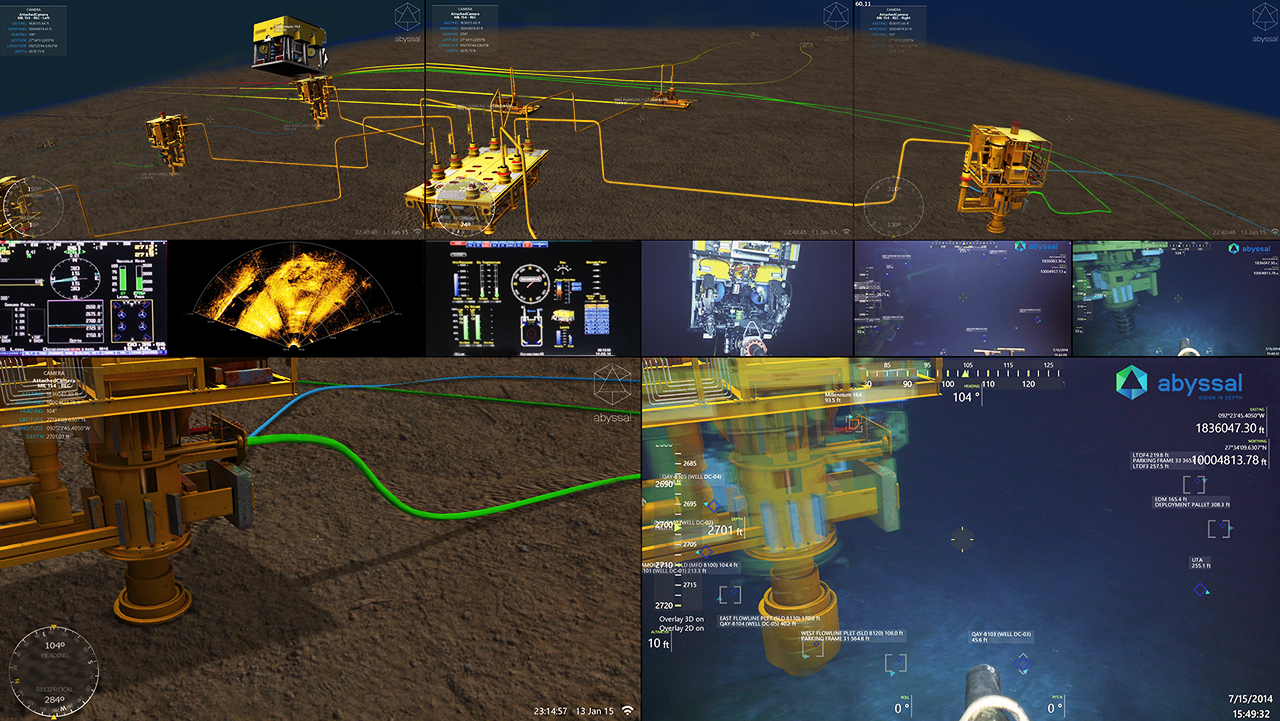 November 4th, 2015 – Porto, Portugal
Discussing the benefits of Augmented Reality, Oceaneering showcases Abyssal OS Offshore and its capabilities as the future of the Oil&Gas sector in terms of improved safety, operation management, mission accuracy and training.
Abyssal and Oceaneering have been working together to ensure a safer and more optimized future for Oil&Gas unifying years of operational experience with the latest technology available.
The article was published on Offshore Engineer's website and is available here: "Taking Augmented Reality Subsea".
About Abyssal
Abyssal S.A develops integrated Subsea Operating Solutions for Remotely Operated Vehicles (ROVs) in the Oil & Gas, Marine Renewables and Underwater Mining industries.
The company´s ecosystem of products is comprised of a complete Life-of-field management suite from planning, live operations to data analysis and reporting.
The Abyssal OS Offshore is an advanced real-time 3D visualization and operation management system to support pilots and supervisors to perform tasks in complex subsea environments, increasing safety and efficiency in ROV operations.
Abyssal OS Command Center is an Onshore Visualization and Operation Management System designed to monitor and track in 3D, operations and assets worldwide.
For further information, please contact Manuel Parente, Chief Technology Officer, Abyssal SA, +351 220 120 768, [email protected].
About Oceaneering
Oceaneering (NYSE: OII) is a global provider of engineered services and products, primarily to the offshore oil and gas industry, with a focus on deepwater applications. Through the use of its applied technology expertise, Oceaneering also serves the defense, entertainment, and aerospace industries.