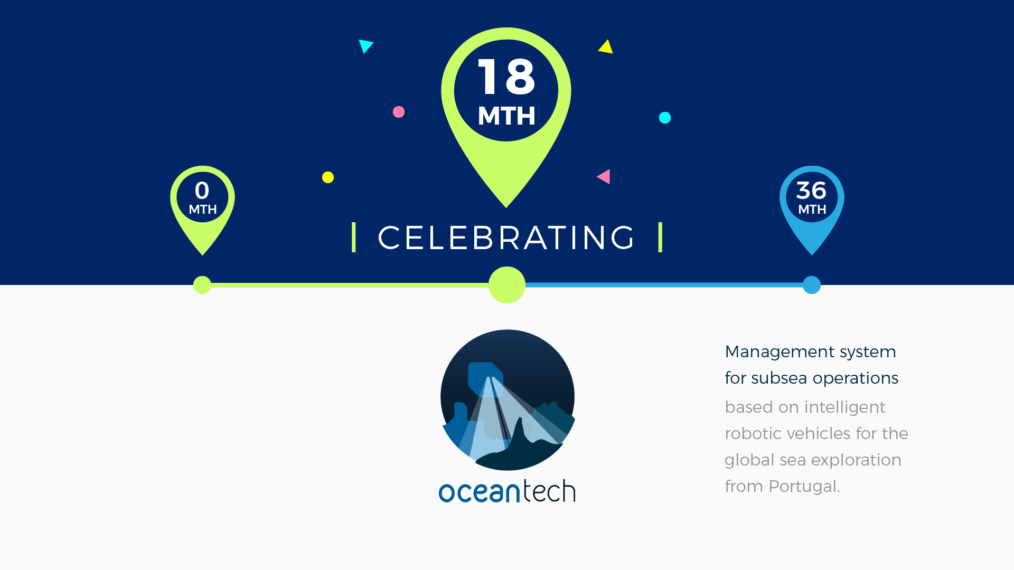 OceanTech | Celebrating reached milestone
See original Post: OceanTech | Milestone successfully reached!
The OceanTech project, led by us and co-promoted by IPMA, CEiiA, TEKEVER AS, OceanScan, University of Porto, TEKEVER ASDS, Usimeca, University of Algarve, Critical Materials, TEKEVER TI and Técnico Lisboa, has recently reached the 18 months milestone.
We are very proud and thankful for being part of this project, which involves working collaboratively with so many great professionals and innovative technology.
Let's continue to:
[…] position Portugal in the forefront of underwater robotic systems integration and operation, to enable the occupancy of the subsea environment, allowing the exploration of GLOBAL OPPORTUNITIES and fostering the growth of the blue economy.
Know all about the project on OceanTech website.

Co-Funded by: