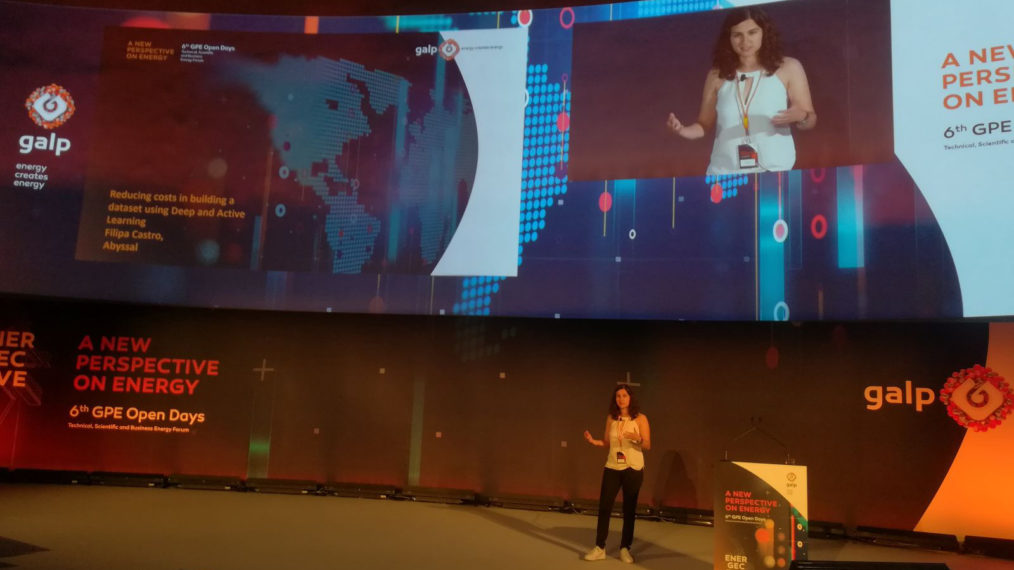 Abyssal at the 6th Galp Open Days 2019
Under the theme Advancing Sustainable Energy, the 6th Galp Open Days took place in Estoril (Lisbon) this year. Abyssal's team was there to show how we've been working towards a more sustainable future for subsea operations.

During the event, industry experts from all over the world could try out our live demonstrations of the Abyssal Designer and Simulator. Therefore, they could get a sense of how they can improve the efficiency and safety of subsea operations. That surely requires better planning and visualization tools for improved awareness and risk prediction, as well as close-to-real simulations.

Our researchers were also present to lift the veil on our artificial intelligence research. We have shown our latest results on detection of integrity threats and 3D mapping of the subsea environment. A way to walk towards autonomous operations.
In addition, we gave a presentation on "Reducing costs in building a dataset using Deep and Active Learning". We explained how we are building datasets to train artificial intelligence models for the subsea.

The event was a great opportunity for sharing ideas and validating our research within the energy industry. Thank you GALP for the invitation, we hope to see you in the next edition!
*Structure Inspection Project, Co-Funded by