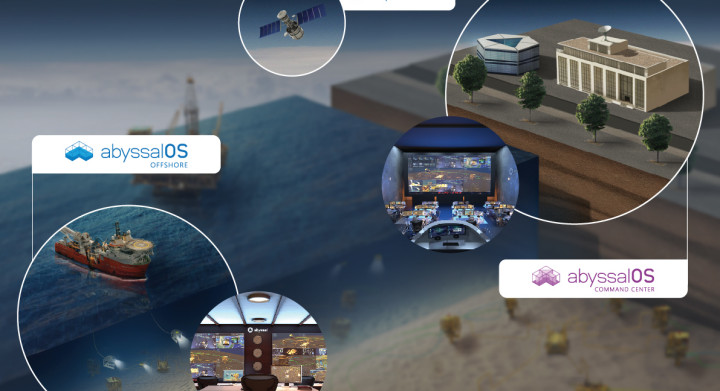 March 9th, 2016 – Porto, Portugal – From 15-17 March, Abyssal SA will be showcasing its ecosystem of products at Oceanology International 2016. Abyssal SA will be at Stand J301, invited by its client and partner Oceaneering International Inc.
Oceanology International is held in London every two years. In its 46th edition, it has firmly established itself as the world leading marine science and ocean technology exhibition and conference. Each edition, Oceanology International brings together the latest technologies and thought leaders worldwide.
Attracting visitors from a variety of industries including oil & gas, engineering, renewables and maritime security and marine science, Oceanology International gives the opportunity for buyers and suppliers to do business in one location. Oceanology International offers structured networking opportunities to help suppliers establish relationships and secure business on a global scale.
Abyssal will be showing the latest developments on the Abyssal Operating System for Subsea Operations and will be launching the Abyssal Command Center, an Onshore 3D Visualization and Monitoring System designed for Operators to track and monitor in 3D and in real-time operations and assets worldwide.
About Abyssal
Abyssal S.A develops integrated Subsea Operating Solutions for Remotely Operated Vehicles (ROVs) in the Oil & Gas, Marine Renewables and Underwater Mining industries.
The company´s ecosystem of products is comprised of a complete Life-of-field management suite from planning, live operations to data analysis and reporting.
The Abyssal OS Offshore is an advanced real-time 3D visualization and operation management system to support pilots and supervisors to perform tasks in complex subsea environments, increasing safety and efficiency in ROV operations.
Abyssal OS Command Center is an Onshore Visualization and Operation Management System designed to monitor and track in 3D, operations and assets worldwide.
For further information, please contact Manuel Parente, Chief Technology Officer, Abyssal SA, +351 220 120 768, [email protected].
About Oceaneering
Oceaneering (NYSE: OII) is a global provider of engineered services and products, primarily to the offshore oil and gas industry, with a focus on deepwater applications. Through the use of its applied technology expertise, Oceaneering also serves the defense, entertainment, and aerospace industries.
PR 201603001
View/Download PDF File