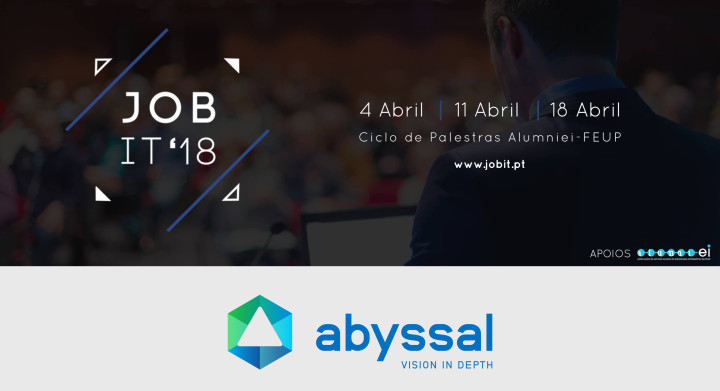 On April 18, Abyssal will be present at JobIT 2018 at FEUP in Room B023, Porto, Portugal.

JobIT is a conference organized by AlumniEIFEUP to promote the entrepreneurship, the initiative as well as the Informatics Engineer job in Portugal.

Two of our software engineers, João Portela and Cristiano Carvalheiro, will be making a brief presentation about our company at 15:05. At the end of the day will also be an opportunity for speed networking. Let's meet!