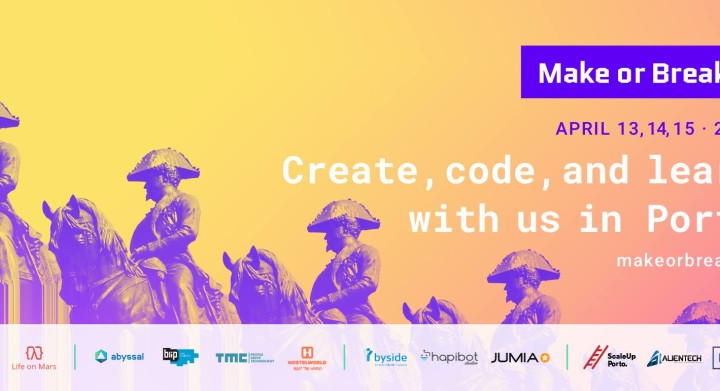 Abyssal is sponsoring Make or Break 2018 in our city of Porto, Portugal.

Make or Break is a 3 day tech fest in the city of Porto (Palácio dos Correios), featuring a hackathon and multiple workshops. It will be held on the 13th-15th of April.
On the very first day, two of our software engineers, Cristiano Carvalheiro and João Portela, will be giving a workshop about UE4 Performance Tips at 14:15.