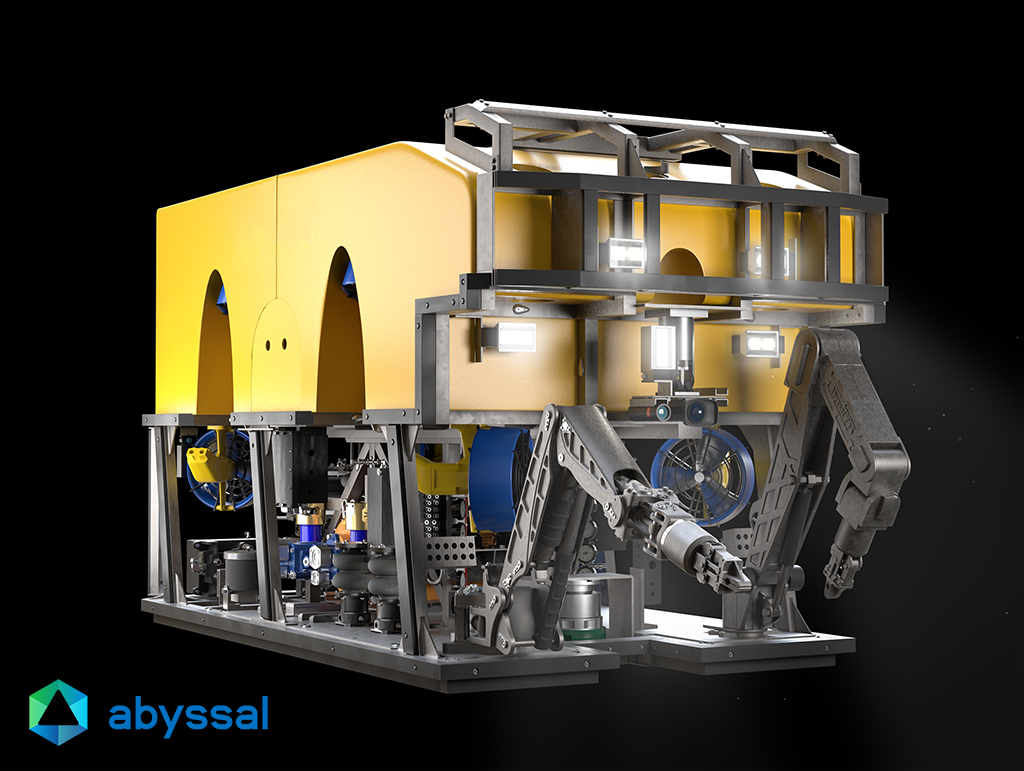 August 3rd, 2015 – Porto, Portugal – Abyssal SA has been selected by Chevron (NYSE: CVX) and GE (NYSE:GE) to present at one of their main events of the year, the 2015 GE and Chevron O&G Technology Day.
The GE and Chevron O&G Technology Day gathers the top 10 startup companies in Oil & Gas technology where they presented to more than 30 top tier employees of those companies as well of 15 of their closest investment partners.
Abyssal SA is thrilled to be awarded this honor and to take part of such event where it was able to expose such a vital section of the Oil & Gas industry to the future of ROV operations with the Abyssal Offshore and mission control by setting up Common Operating Rooms with the Abyssal Command Center.
About Abyssal
Abyssal S.A develops integrated Subsea Operating Solutions for Remotely Operated Vehicles (ROVs) in the Oil & Gas, Marine Renewables and Underwater Mining industries.
The company´s ecosystem of products is comprised of a complete Life-of-field management suite from planning, live operations to data analysis and reporting.
The Abyssal OS Offshore is an advanced real-time 3D visualization and operation management system to support pilots and supervisors to perform tasks in complex subsea environments, increasing safety and efficiency in ROV operations.
Abyssal OS Command Center is an Onshore Visualization and Operation Management System designed to monitor and track in 3D, operations and assets worldwide.
For further information, please contact Manuel Parente, Chief Technology Officer, Abyssal SA, +351 220 120 768, [email protected].
About Chevron
Chevron is one of the world's leading integrated energy companies, with subsidiaries that conduct business worldwide. The company's success is driven by the ingenuity and commitment of its employees and their application of the most innovative technologies in the world. Chevron is involved in virtually every facet of the energy industry. The company explores for, produces and transports crude oil and natural gas; refines, markets and distributes transportation fuels and other energy products; manufactures and sells petrochemical products; generates power and produces geothermal energy; provides energy efficiency solutions; and develops the energy resources of the future, including biofuels. Chevron is based in San Ramon, Calif. More information about Chevron is available at www.chevron.com.
About GE
GE (NYSE: GE) imagines things others don't, builds things others can't and delivers outcomes that make the world work better. GE brings together the physical and digital worlds in ways no other company can. In its labs and factories and on the ground with customers, GE is inventing the next industrial era to move, power, build and cure the world. www.ge.com
About GE Oil & Gas
GE Oil & Gas works on the things that matter in the oil and gas industry. In collaboration with our customers, we push the boundaries of technology to bring energy to the world. From extraction to transportation to end use, we address today's toughest challenges in order to fuel the future. Follow GE Oil & Gas on Twitter @GE_OilandGas.
PR 20150801
View/Download PDF File